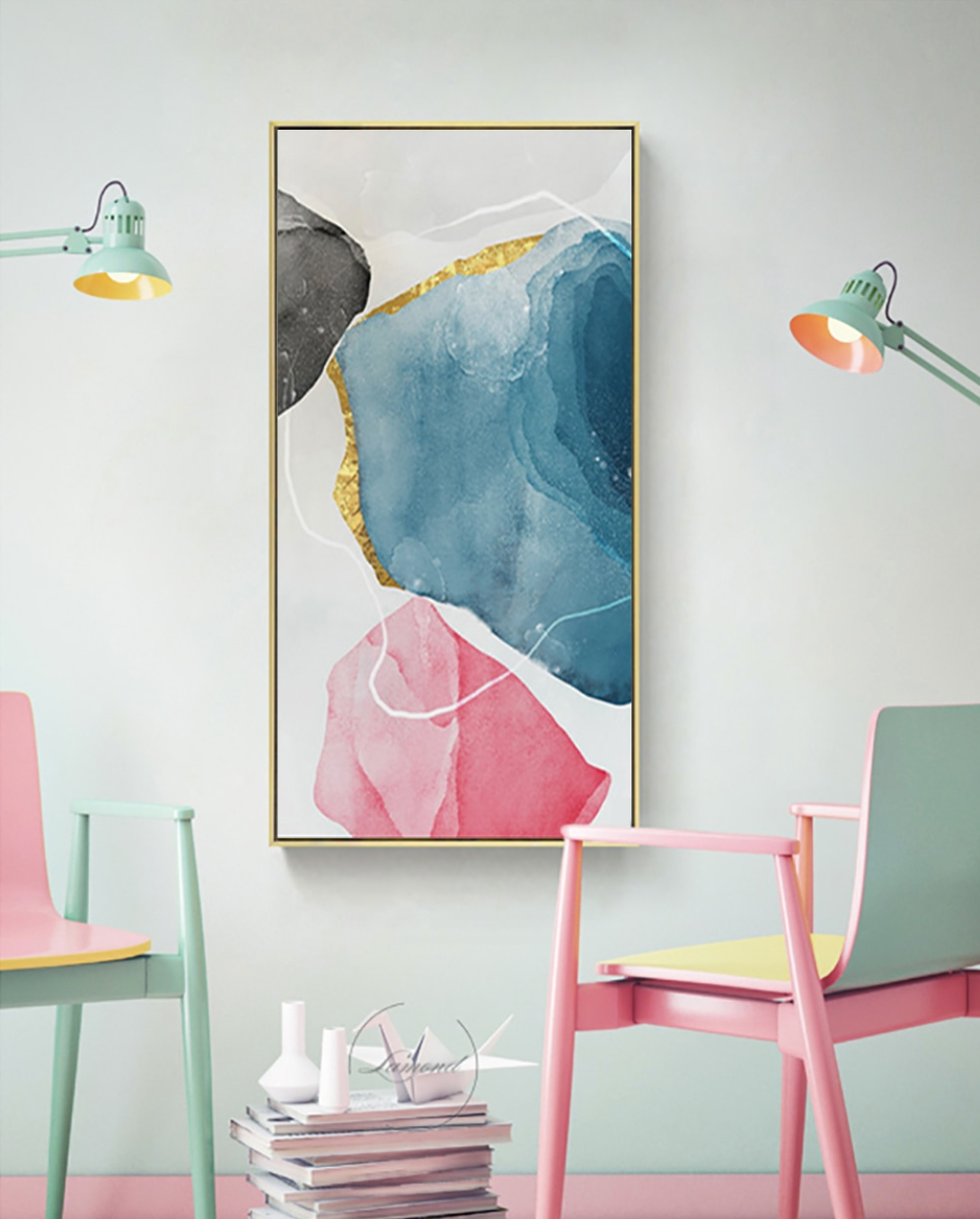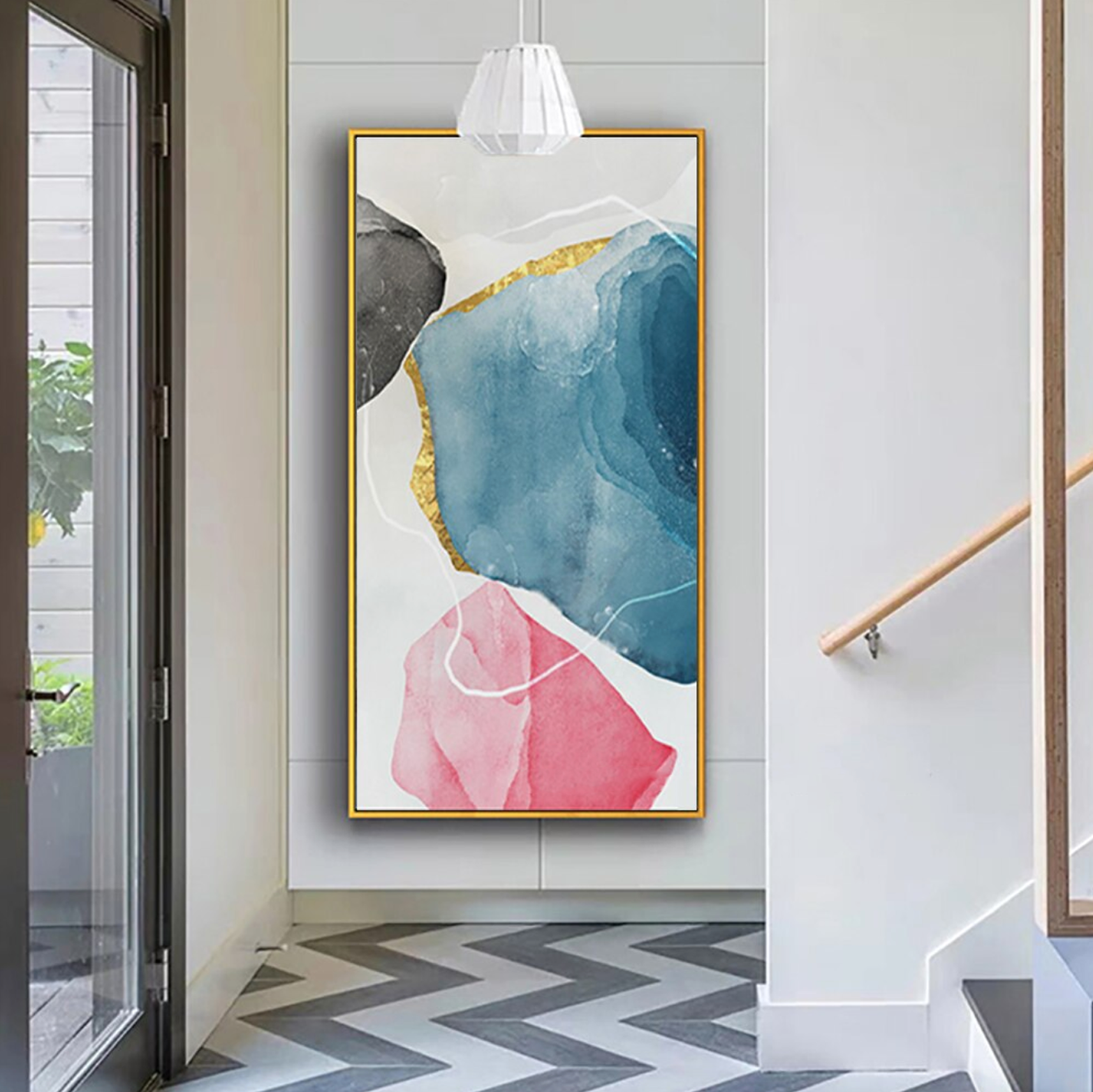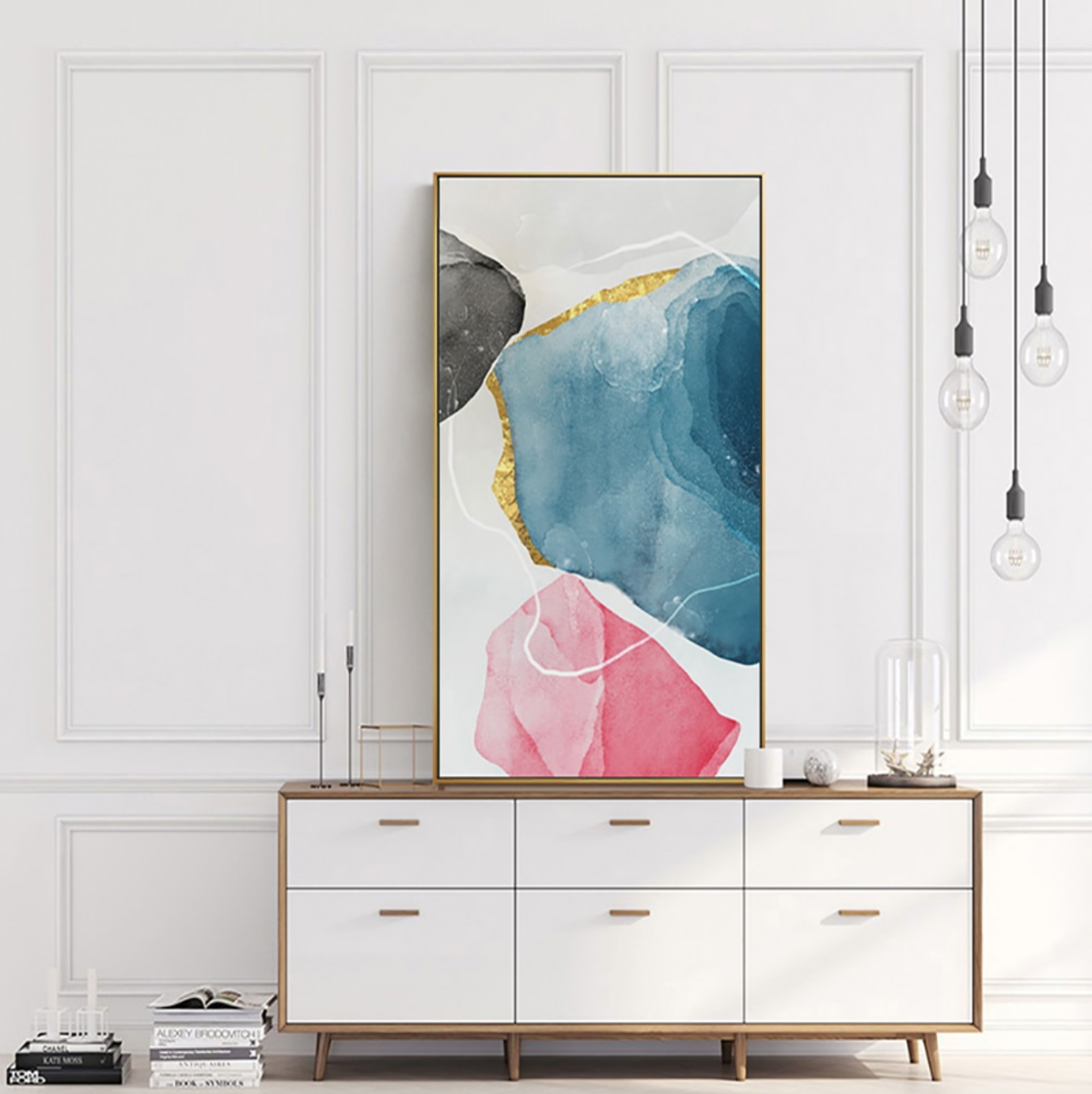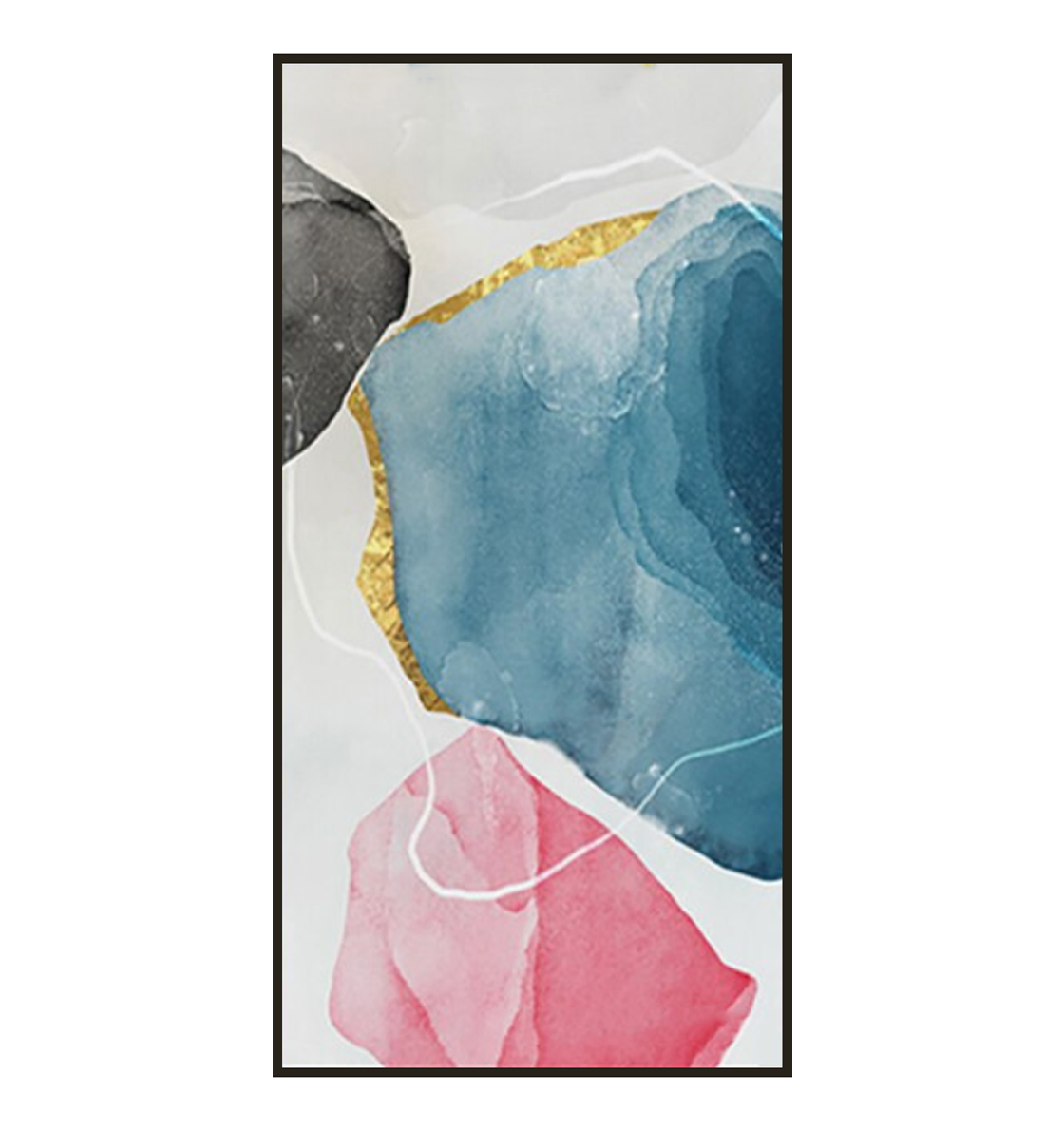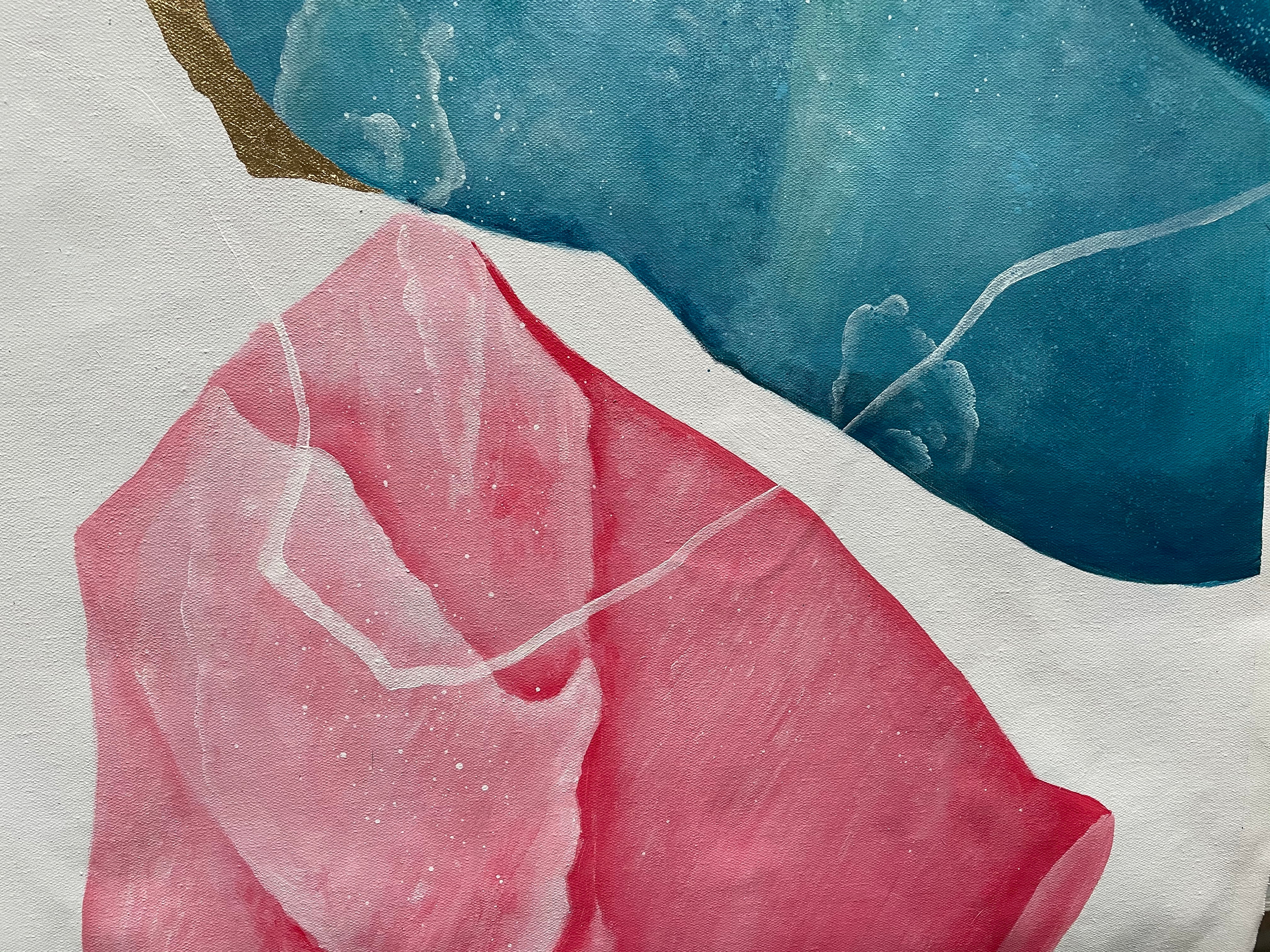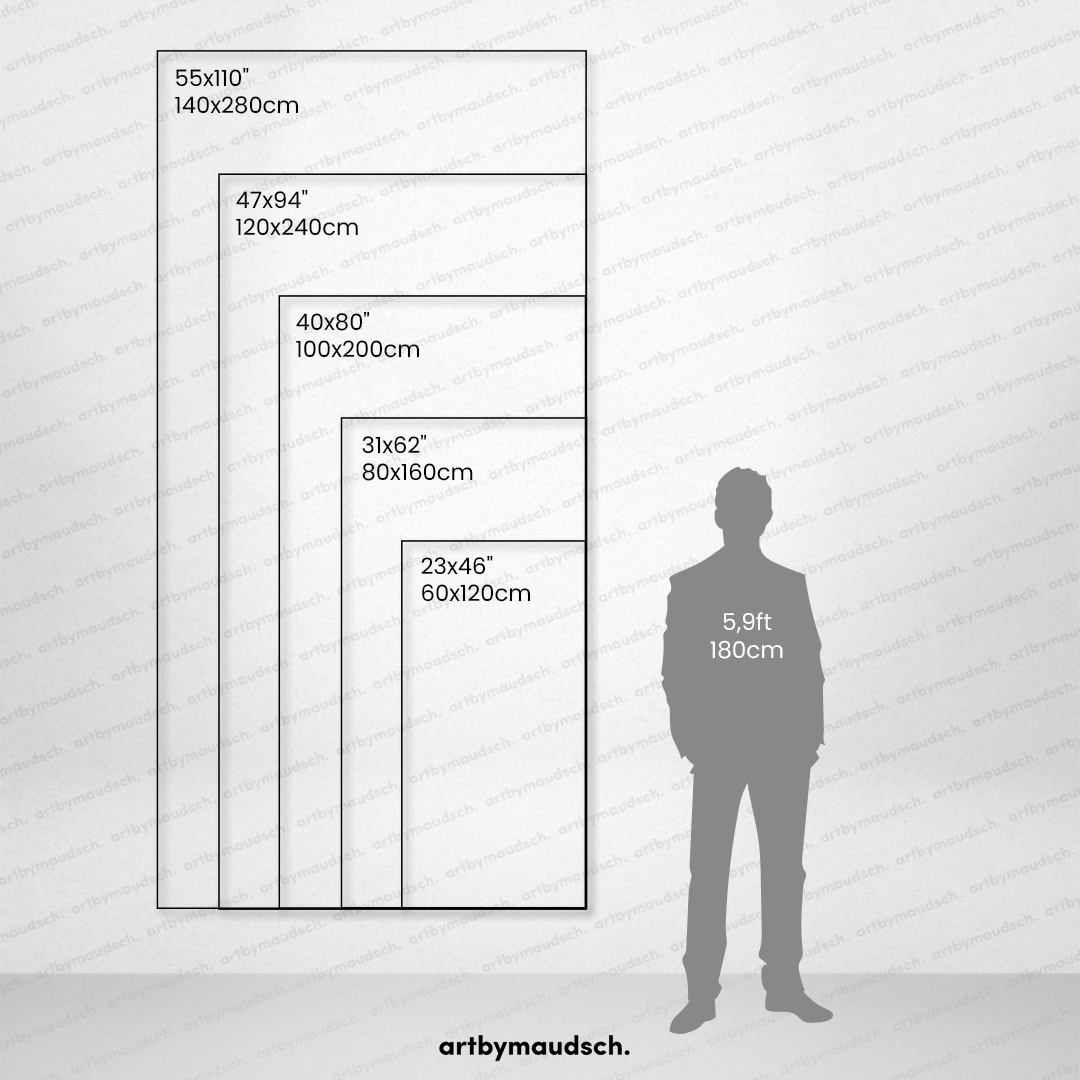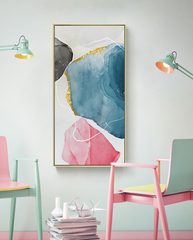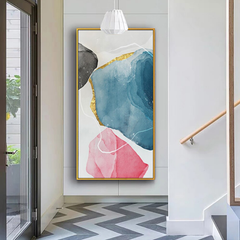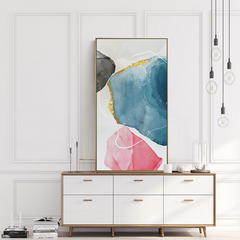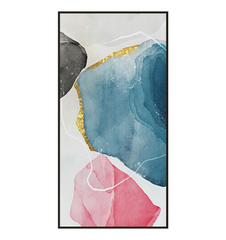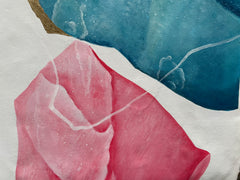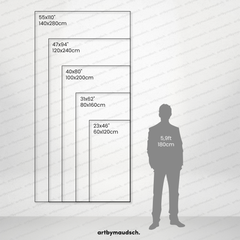 Guaranteed safe & secure checkout
A true gemstone of a painting! Its fresh contrasting colours make this painting very pleasant and satisfying to look at. They say an opal takes on the colours of the light that shines upon him. The soft blue, the lovely pink and the sturdy black are just a few examples of its many colours!
Original art, hand-painted by our artists
Durable & non-toxic paint on cotton canvas
Framed by experts, arrives ready to hang
Certificate of authenticity included
Fully insured free express shipping
Minor differences due to original handwork
For Custom sizes, message us on our contact page.
Frame and Materials Info
All our frames are made and inspected by professionals. Czech pine wood and finger joints are used to assure frames' quality, and gesso coating is applied to guarantee stiffness and longevity.

All our paintings are made with non-toxic oil and acrylic paint and highest grade cotton canvas. 
The end result are paintings that tolerate increased humidity, are free from odor, and do NOT fade over time.
Free Express Shipping
Express shipping is free for all paintings. The paintings are put in a protective package to insure no damage. Framed paintings are shipped using DHL Express, while rolled canvas paintings are shipped via FedEx and UPS Express.

US, CA: 1-3 business days
AU, NZ: 2-4 business days
EU: 1-3 business days
Rest of the world: 2-5 business days

All paintings are shipped after painting, framing, and quality inspection are completed. This process can take 20-30 business days. All paintings come with free 100% insurance coverage.
Preview Before Shipment
After your painting is created, we'll send you photos and videos of it. You will be able to see your painting before it is shipped. The painting will be shipped only after you confirm that you like it.
30 Day Extended Returns
100% Satisfaction Guaranteed

Get a full refund or a painting re-do if you find that your art piece didn't meet your expectations, or you were anyhow dissatisfied with it.
It's stunning!
Looks gorgeous. Absolutely stunning. Exactly as described! I can't believe I got a real painting for such a low price!
Fantastic work.
It seems to be stunning. It's breathtaking. All was just as mentioned! I can't believe I got such a good deal on a real painting!