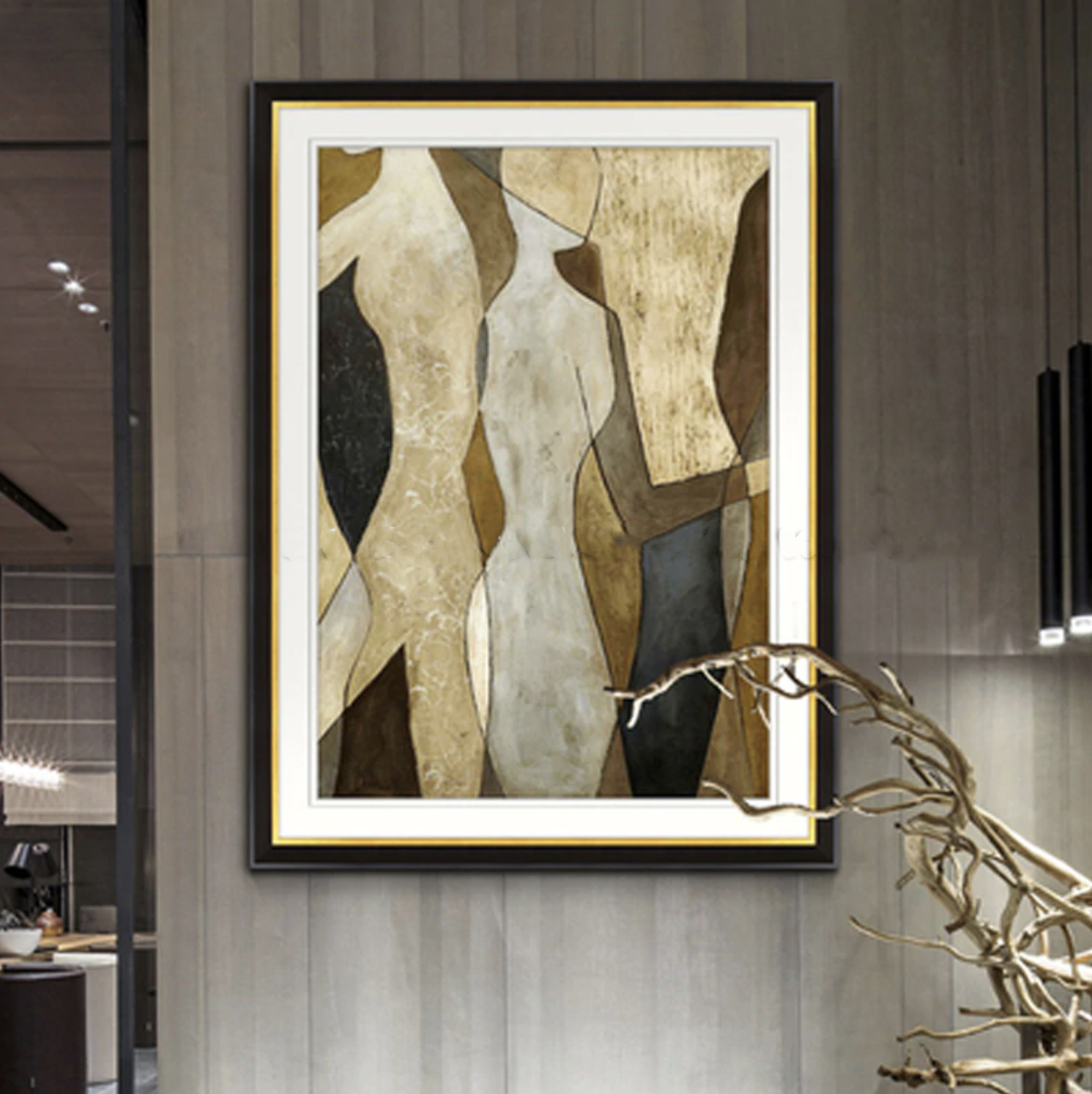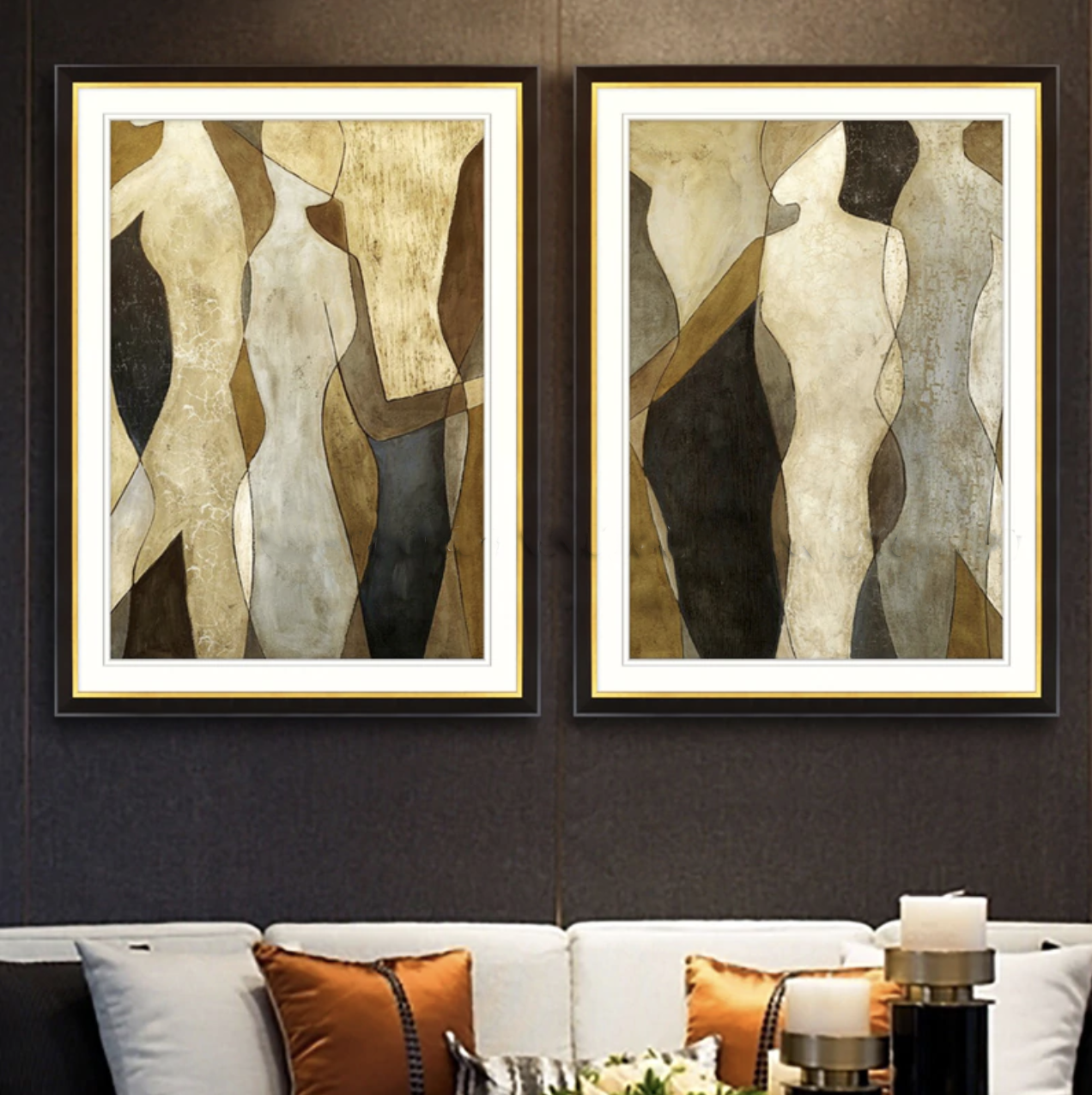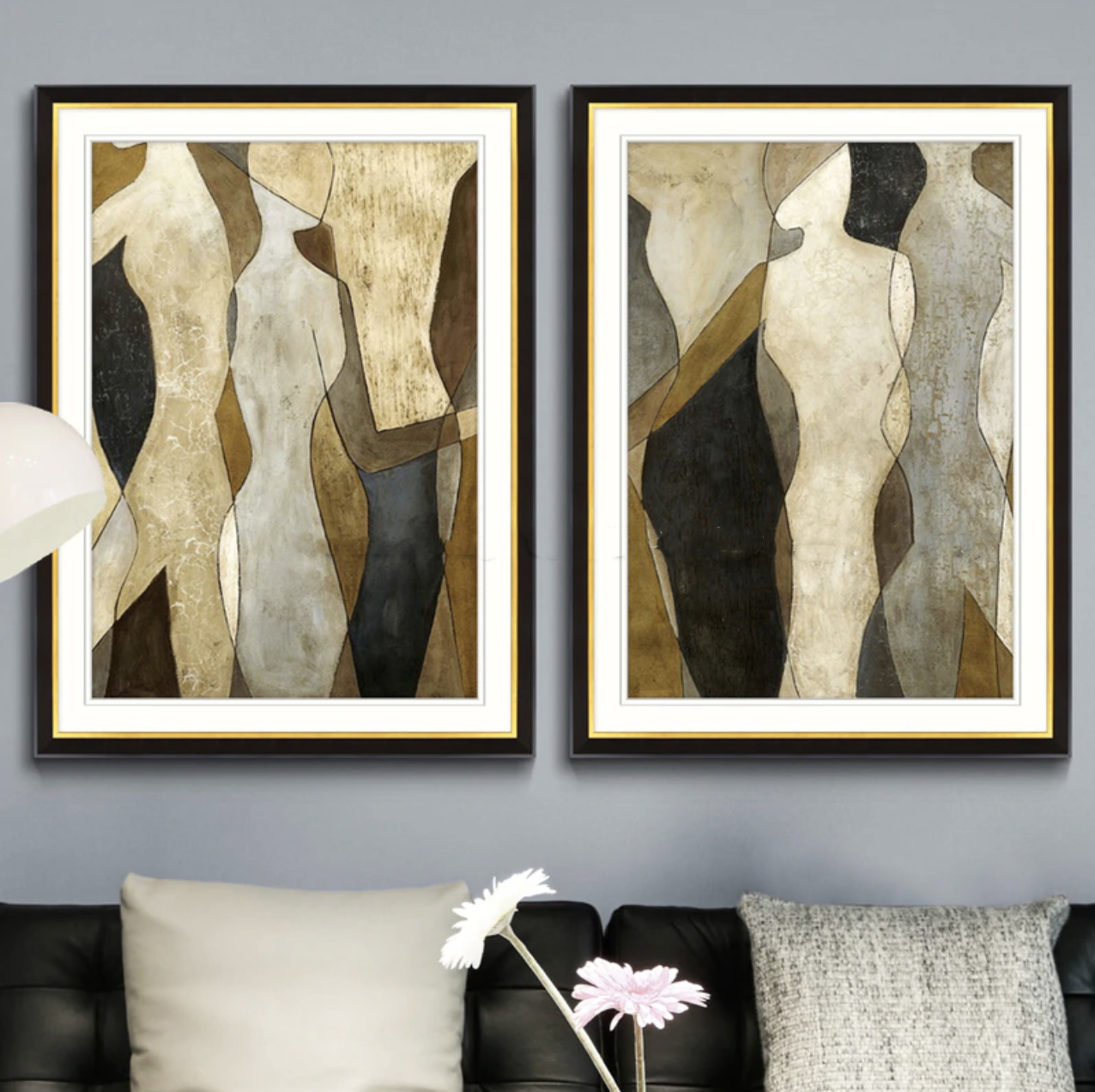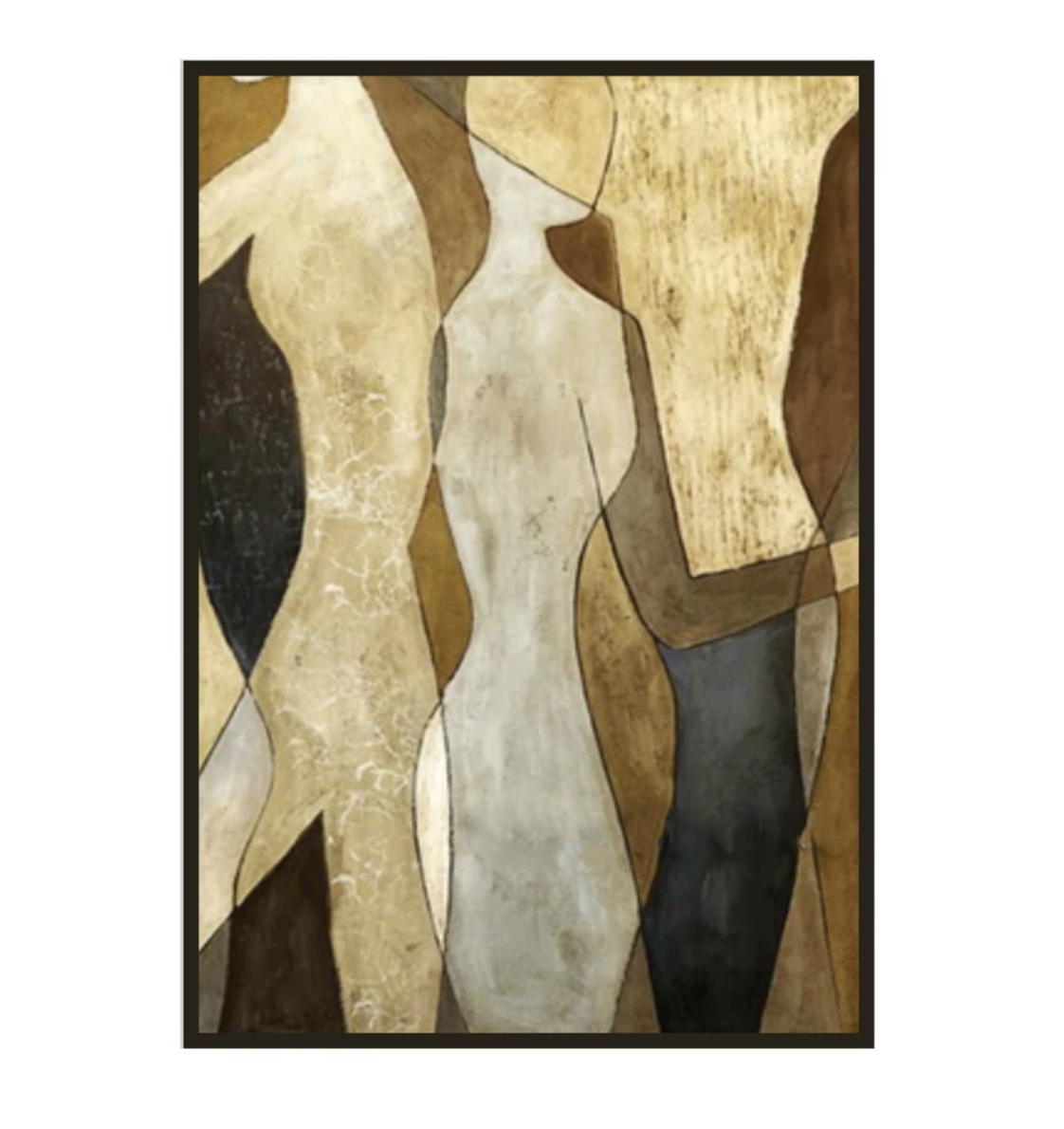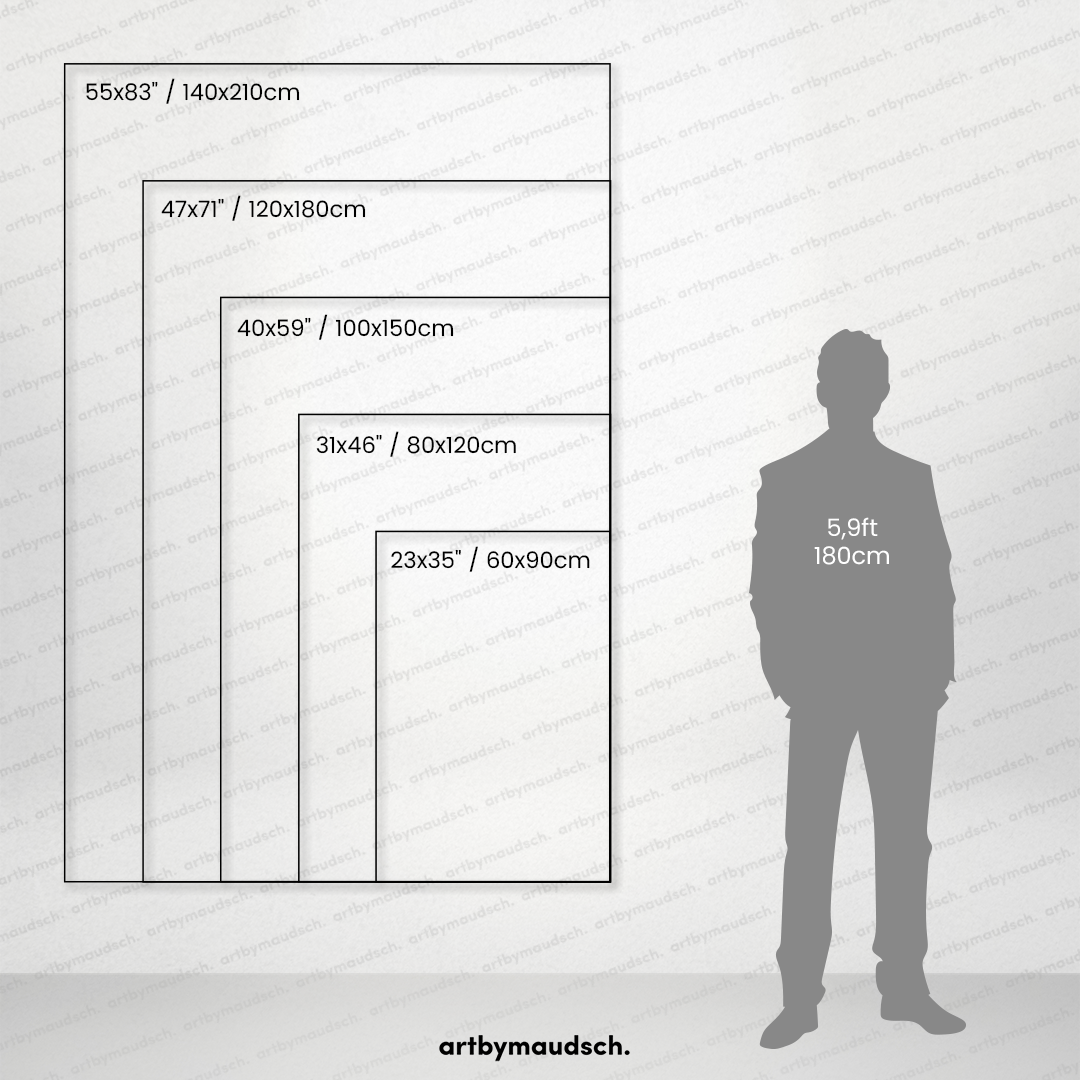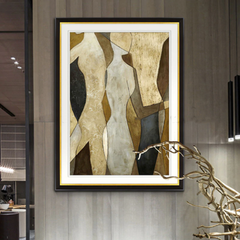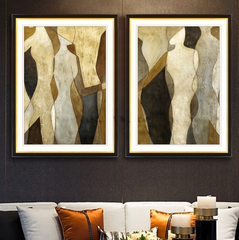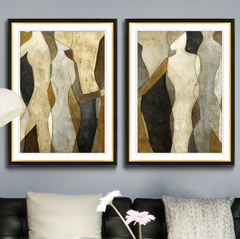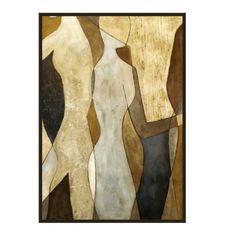 Guaranteed safe & secure checkout
Lonely times like these can make someone crave some human interaction. This delicate handmade painting brings a sense of social warmth with an interesting, abstract twist to it! Its cozy colors make sure this painting blends in every room perfectly. Also available as a canvas set!

Original art, hand-painted by our artists
Durable & non-toxic paint on cotton canvas
Framed by experts, arrives ready to hang
Certificate of authenticity included
Fully insured free express shipping
Minor differences due to original handwork
For Custom sizes, message us on our contact page.
Frame and Materials Info
All our frames are made and inspected by professionals. Czech pine wood and finger joints are used to assure frames' quality, and gesso coating is applied to guarantee stiffness and longevity.

All our paintings are made with non-toxic oil and acrylic paint and highest grade cotton canvas. 
The end result are paintings that tolerate increased humidity, are free from odor, and do NOT fade over time.
Free Express Shipping
Express shipping is free for all paintings. The paintings are put in a protective package to insure no damage. Framed paintings are shipped using DHL Express, while rolled canvas paintings are shipped via FedEx and UPS Express.

US, CA: 1-3 business days
AU, NZ: 2-4 business days
EU: 1-3 business days
Rest of the world: 2-5 business days

All paintings are shipped after painting, framing, and quality inspection are completed. This process can take 20-30 business days. All paintings come with free 100% insurance coverage.
Preview Before Shipment
After your painting is created, we'll send you photos and videos of it. You will be able to see your painting before it is shipped. The painting will be shipped only after you confirm that you like it.
30 Day Extended Returns
100% Satisfaction Guaranteed

Get a full refund or a painting re-do if you find that your art piece didn't meet your expectations, or you were anyhow dissatisfied with it.
Perfect Combination of Color and Effect
Talk/1 is a winner that is prominently displayed over our fireplace. Perfect piece that enhances and compliments the entire room with rich colors in a cost effect manner. Recommend the piece and enjoyed the experience working with Maudsch. Remember that this is not fine art but decorative art that has a place in the home and " does the job".
Amazing detail
The shipment and packaging was perfect. The quality of the piece is definitely top notch. This is my 4th purchased and am very happy with all of them!
Talk 1
Beautiful painting, super attention to detail. Totally satisfied with my purchase.
We're so excited!
Our new kitchen would be empty and boring if it weren't for our Art by Maudsch painting! My husband and I were unsure about which piece to purchase at first, but Noor and Mica were very helpful in providing advice and suggestions. The piece is even more beautiful in person than it appears on the website!!! Thank you to everyone at Art by Maudsch for a wonderful experience!
A perfect abstract piece.
For my apartment, I wanted something neutral and soothing. The subtle colors in this artistic work appeal to me. It really brings the space together and gives it a pleasant aesthetic.