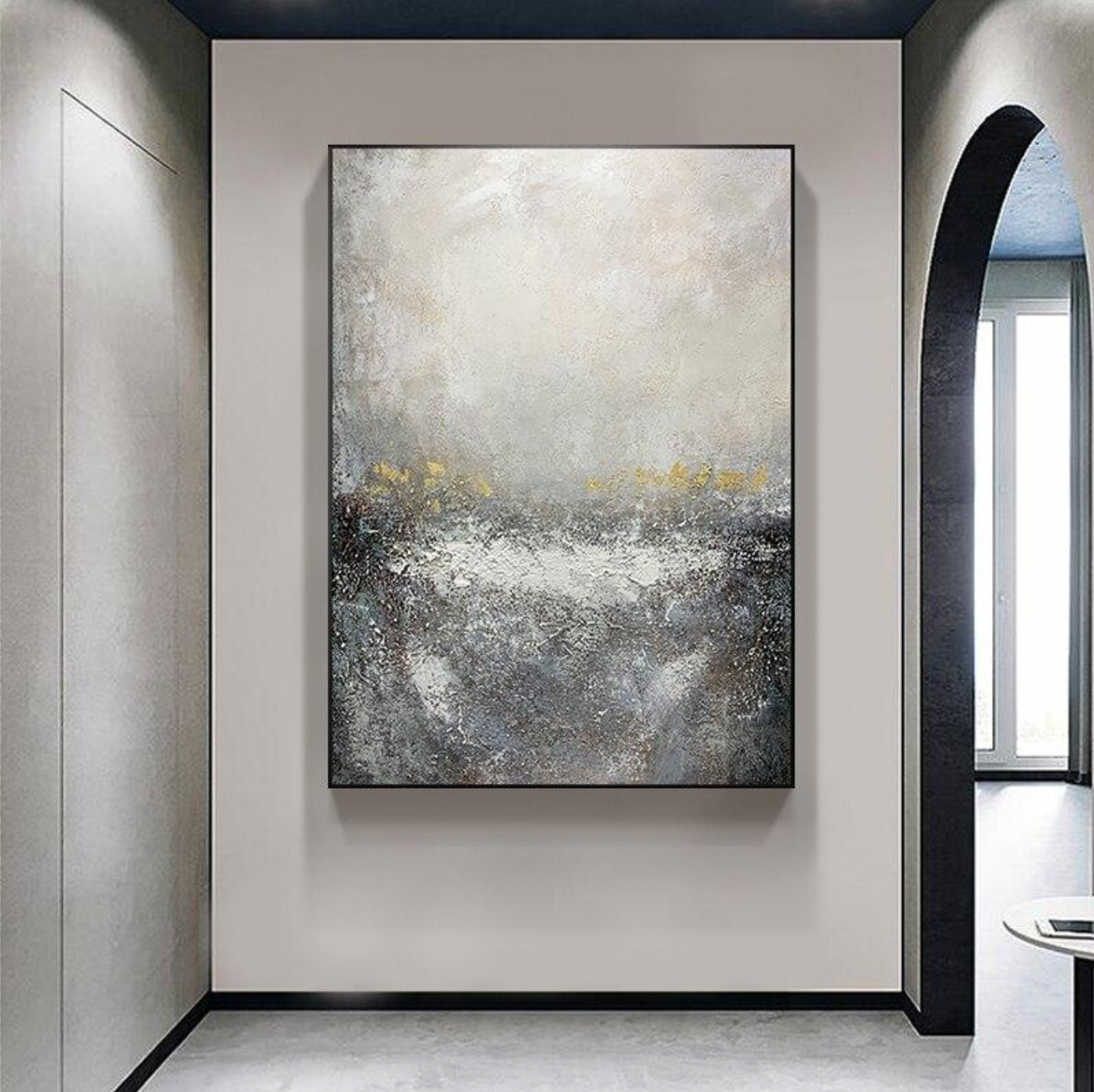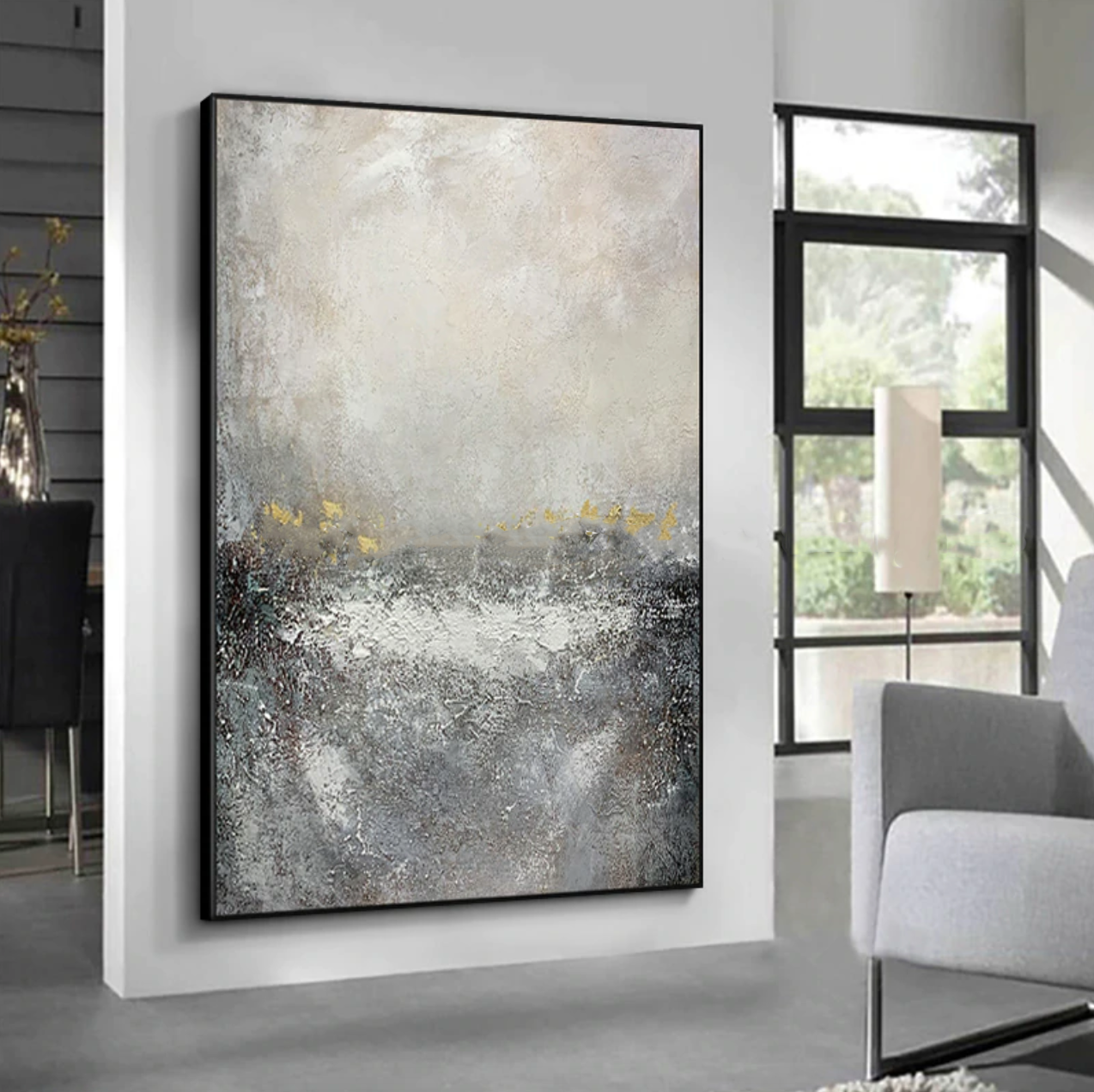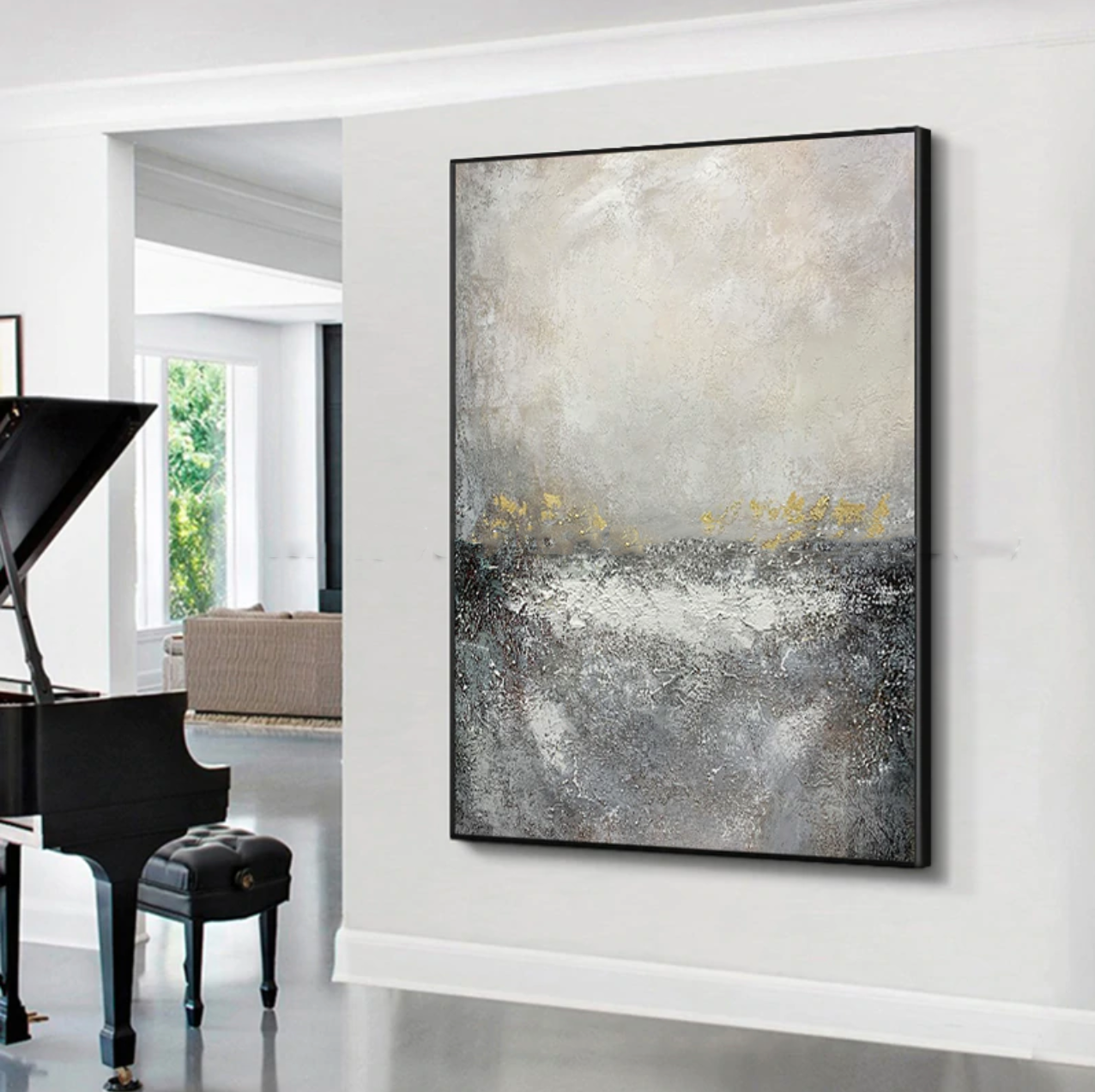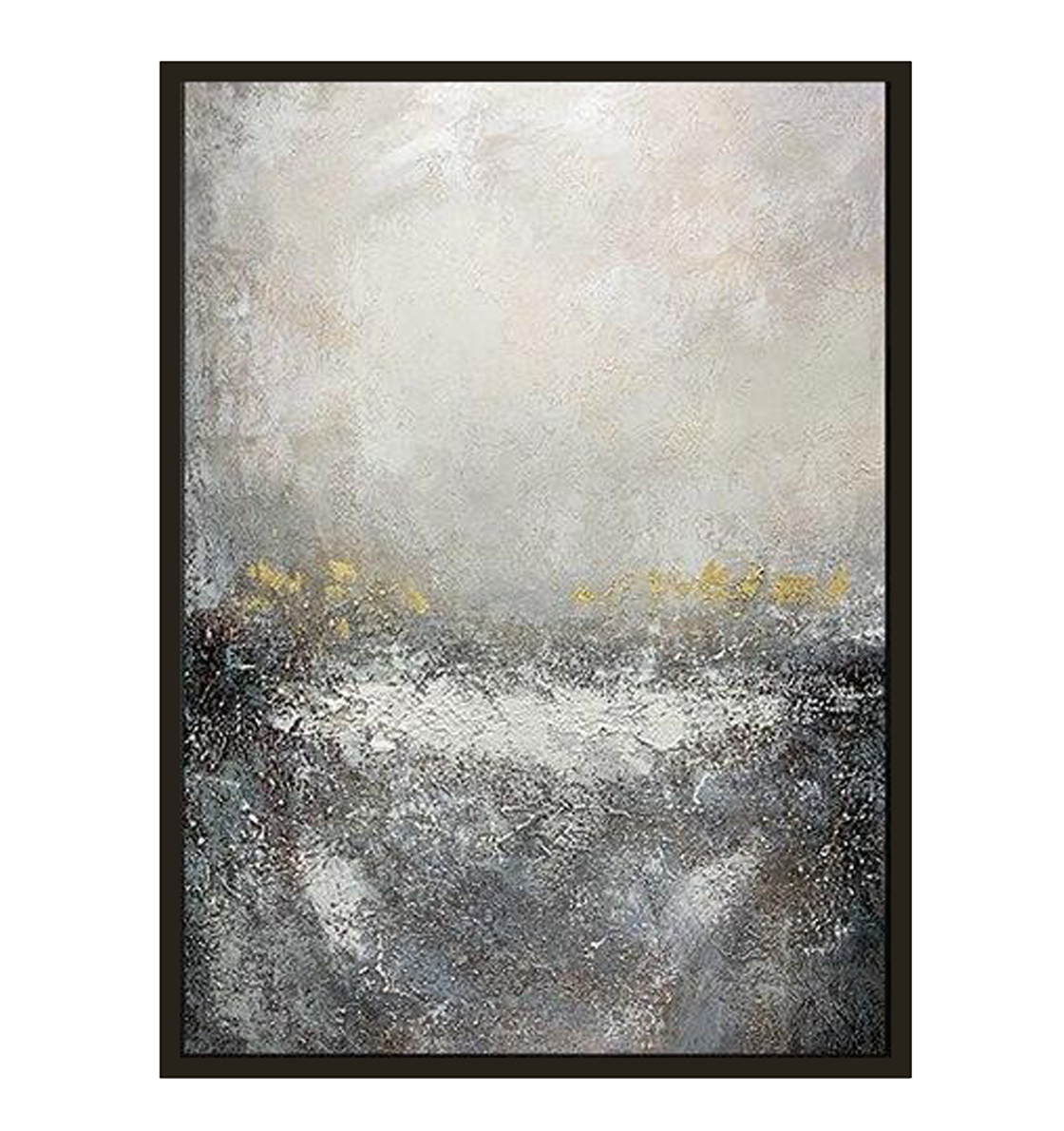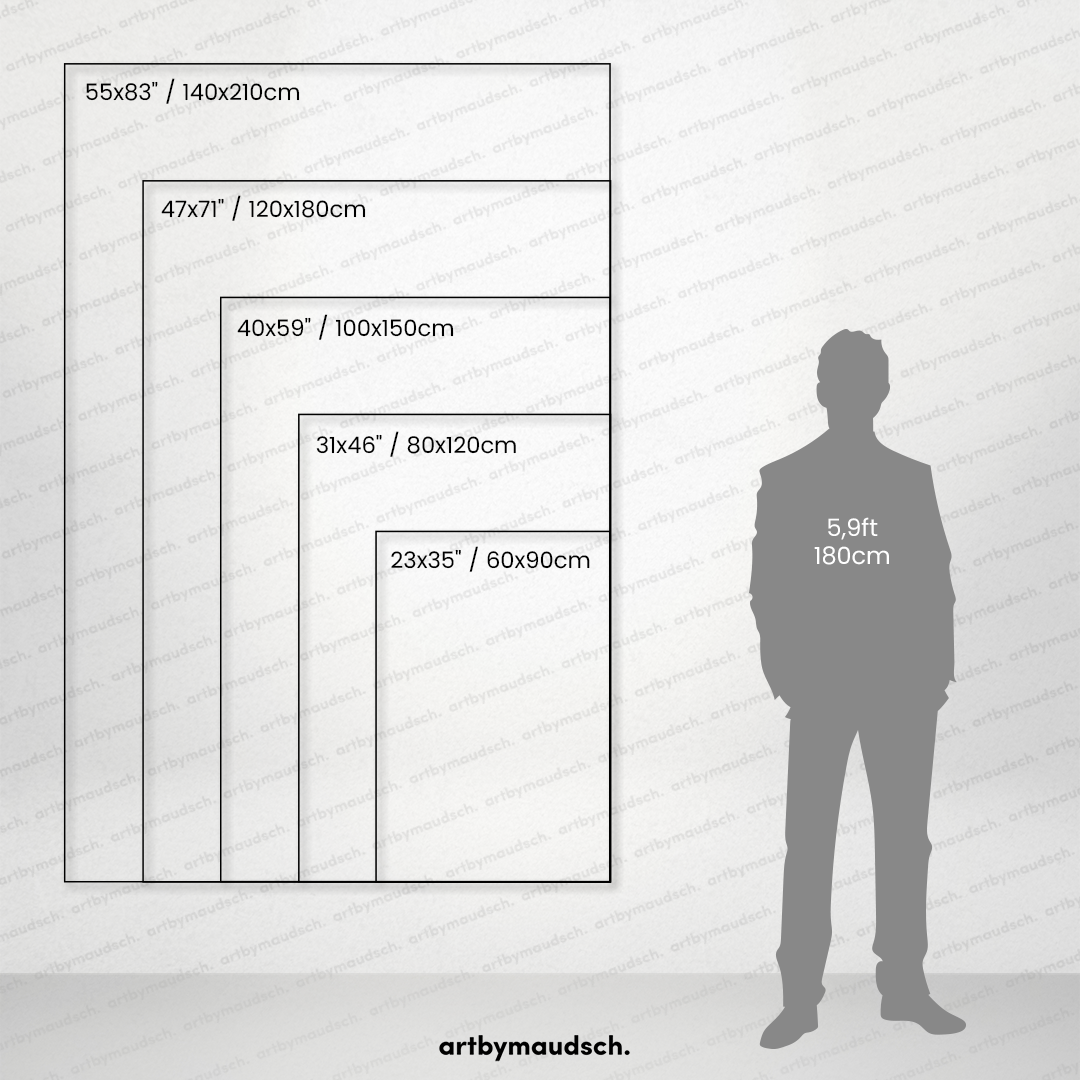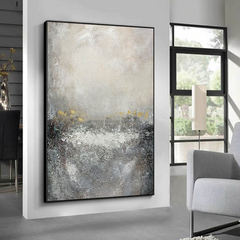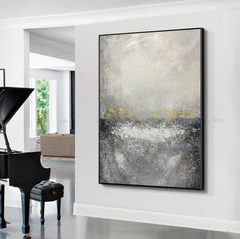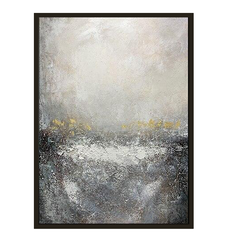 Guaranteed safe & secure checkout
Pure, raw beauty. ⁠
Ore is a naturally formed rock that contains many valuable minerals. But to get to them, you have to work hard. ⁠The thick layers of paint in the lower half show the labour and dirt you must face when you want to find that one, special gemstone!

Original art, hand-painted by our artists
Durable & non-toxic paint on cotton canvas
Framed by experts, arrives ready to hang
Certificate of authenticity included
Fully insured free express shipping
Minor differences due to original handwork
For Custom sizes, message us on our contact page.
Frame and Materials Info
All our frames are made and inspected by professionals. Czech pine wood and finger joints are used to assure frames' quality, and gesso coating is applied to guarantee stiffness and longevity.

All our paintings are made with non-toxic oil and acrylic paint and highest grade cotton canvas. 
The end result are paintings that tolerate increased humidity, are free from odor, and do NOT fade over time.
Free Express Shipping
Express shipping is free for all paintings. The paintings are put in a protective package to insure no damage. Framed paintings are shipped using DHL Express, while rolled canvas paintings are shipped via FedEx and UPS Express.

US, CA: 1-3 business days
AU, NZ: 2-4 business days
EU: 1-3 business days
Rest of the world: 2-5 business days

All paintings are shipped after painting, framing, and quality inspection are completed. This process can take 20-30 business days. All paintings come with free 100% insurance coverage.
Preview Before Shipment
After your painting is created, we'll send you photos and videos of it. You will be able to see your painting before it is shipped. The painting will be shipped only after you confirm that you like it.
30 Day Extended Returns
100% Satisfaction Guaranteed

Get a full refund or a painting re-do if you find that your art piece didn't meet your expectations, or you were anyhow dissatisfied with it.
Perfect Painting, Poor Shipping
I received my painting a couple of days ago and I am very pleased with it. It is exactly what I wanted. I wanted to offer some feedback to you in terms of shipping & handling that I thought might better serve your customers. Your customer service has been really great through this whole process - our engagements have always been quick, cordial, friendly and accomodating, so I am writing under that pretense - that you might value my feedback and possibly make alterations for future orders.
Two things. (1) The painting was wrapped in bubble wrap and protected by an inner cardboard box and an outer cardboard box. Both cardboard box layers were wet when they arrived at my house by DHL. Not just a couple of rain drops wet, but fully saturated as if it had been sitting in or under standing water. The only thing that saved the painting from damage was the bubble wrap. (2) The cardboard framing was not enough to prevent pressure from being applied to the canvas during transport. So my canvas has frame indentations from what I presume to be weight or pressure having been applied to it during the shipping process. It's a permanent indentation into the canvas by the wooden frame behind it. I have attached a picture for reference. It is not the result of a shadow or light. Because these are original paintings, and time and effort goes into each individual piece, I recommend that the canvas itself be protected from such things. I would ask for another one honestly, if this had not already been a multi-month process and this wasn't a unique rendition of the Ore painting.
Thanks for reading.
It is still a lovely painting.
This is what I like
This painting has given me a lot of pleasure.